Do you want to cut a family gathering short so you can race to the dentist's office for that throbbing toothache?
Are you looking forward to sitting down at the dinner table for a delicious Thanksgiving feast and chewing only on the side of your mouth that doesn't hurt?
How about capturing memorable moments with your loved ones with all sorts of photos where everyone is flashing a big, bright smile except you?
No one wants to spend the holiday season feeling uncomfortable or stressed because of their dental problems.
Thanks to our variety of natural-looking restorative dental solutions, you won't have to! We can replace old fillings with composite fillings that blend in with your smile, relieve painful toothaches with root canals, restore weak, damaged, or missing teeth with crowns, bridges, implants, and more!
Let your smile shine this holiday season when you visit your Swedesboro, NJ dentist now for restorative dental treatment!
Call Elizabeth Kilpatrick-Fox, DMD today at 856-997-2767 or fill out our online form to schedule an appointment.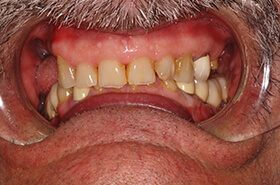 Visit Elizabeth Kilpatrick-Fox, DMD